Meet Lucy Allen Tenenbaum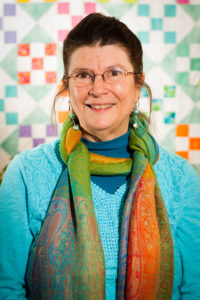 As a Piano Tuner
Lucy Allen Tenenbaum learned the art of piano tuning and repair between 1972-73 at the North Bennett Street Industrial School Department of Piano Technology,  in the Old North End, Boston, Massachusetts. The 10-month course covered the gamut of keyboard knowledge, from Harpsichords and Virginals to Player Pianos and Concert Grands. She is able to repair just about any problem, and carries the parts needed to do so without a return trip. In the 44 years since graduating, she has been serving musicians' pianos in homes, schools, churches, and concert halls.  She is known as one of the finest aural (by-ear) tuners in Vermont and beyond.
As a Singer, Voice Teacher and Choral Conductor
In 1971-72 Lucy Allen Tenenbaum studied vocal technique at Boston University, and in 1974-75 at Freiburg, Germany, Musik Hochschule. She studied with professional singers from age 12 into her thirties. Lucy teaches voice at Castleton University and at her home studio.
Lucy graduated with a Bachelor of Arts in music from Skidmore College in 1999, with a focus on vocal performance and choral conducting. She completed her Master of Music Education Degree in Choral Pedagogy from Kansas University in 2014. With scientific pedagogical training Lucy offers the finest support for singers whether taking private lessons or joining one of her choirs.
As a choral conductor, Lucy directs a community choir, Ladies' Night Out Women's Chorus. The choir takes on new singers twice a year: in September for November concerts with Harper Heidi Soons from the Vermont Symphony Orchestra; and in January for concerts in late April or early May. She is also the choir director of the Champlain Valley Unitarian Universalist Society in Middlebury, Vermont.
Beyond Music
Outside her passion for music, Lucy lives in Rutland with her husband Phil. She has two grown children and two grandchildren and enjoys gardening, bird watching, kayaking, reading, and traveling.
Affiliations:
• American Choral Directors Association (ACDA)
• National Association of Teachers of Singing (NATS)
Contact Lucy in Rutland, Vermont, for the finest piano tuning and repairs, voice lessons and coaching, or choral activities.